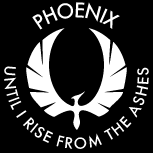 Win a Shadow Cities customized Gelaskin for your iPhone 4, in your team colors no less!
Here's an unique chance for all you Finnish Mages to get your hands on these brand new Shadow Cities customized Gelaskins for iPhone 4, that just arrived yesterday in mail to our office. We'll be drawing three lucky winners of all Mages who manage to gather 2000 Energy Points or more during the Phoenix Campaign. The winners will be announced after the Campaign and rewarded with one Gelaskin of their choosing. Check out the designs below!
Phoenix Campaign doesn't bring any big rule changes. We only made a small change regarding the Dodge spell feature. Dodge spell has now only 50% chance of working. So you may dodge the spell cast on you by an enemy, or you may not...
The Phoenix Campaign will run until next Thursday May 5th.